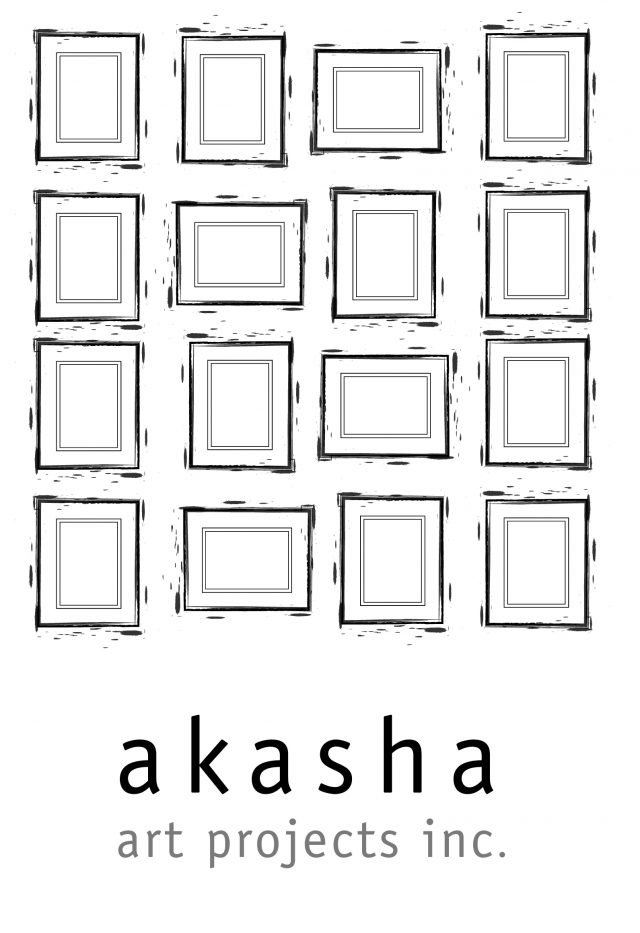 Here at akasha we love our custom projects and we love a good challenge! That's why we're introducing a case study series that lets you get a closer look at some of our specialized work and favourite projects. Special thanks to all of our great clients whose ideas & aesthetic desires drive our designs and creations to new and exciting places.
akasha art projects case study 1: glossy red floater
December 2016: we were approached by a client's trusted designer, looking for something extra special to highlight a large dramatic painting that would become an entranceway showpiece. A larger than life stylized fashionista painted over sleek black with glossy red accents.
Step one was to stretch the 51" x 73" painting over a large custom canvas stretcher frame, then a period appropriate, strong but simple, gold floating frame was chosen for sheen and contrast.
Wanting to take the design to another level it was decided the interior of the floater should be glossy red but no such floater exists on the market. The floater interior would need to be seamlessly painted by hand to achieve the clients vision.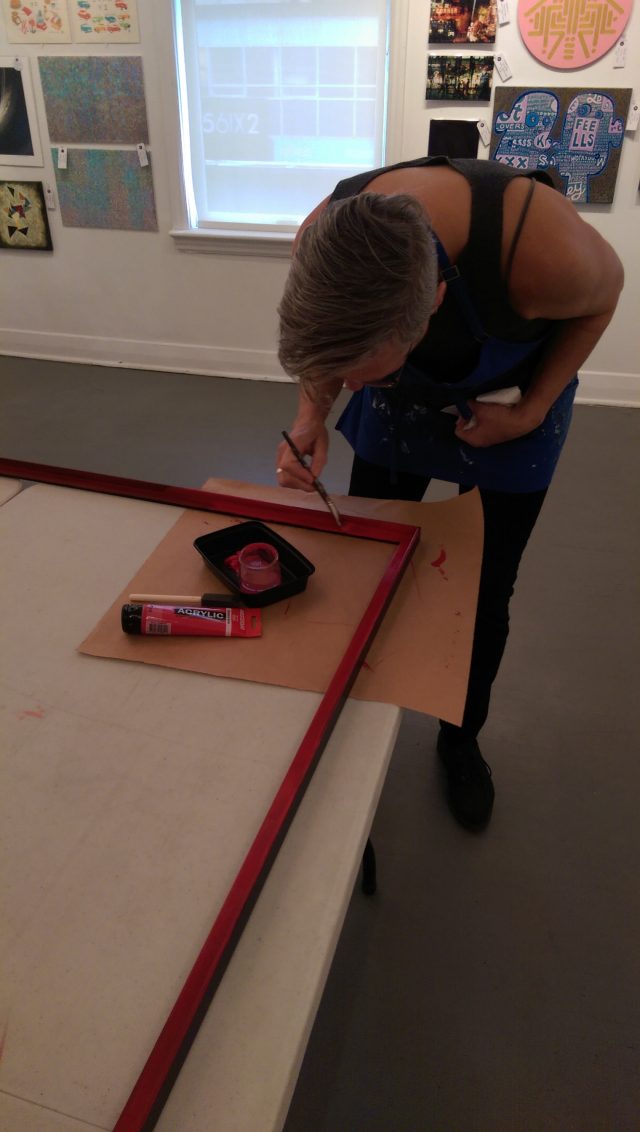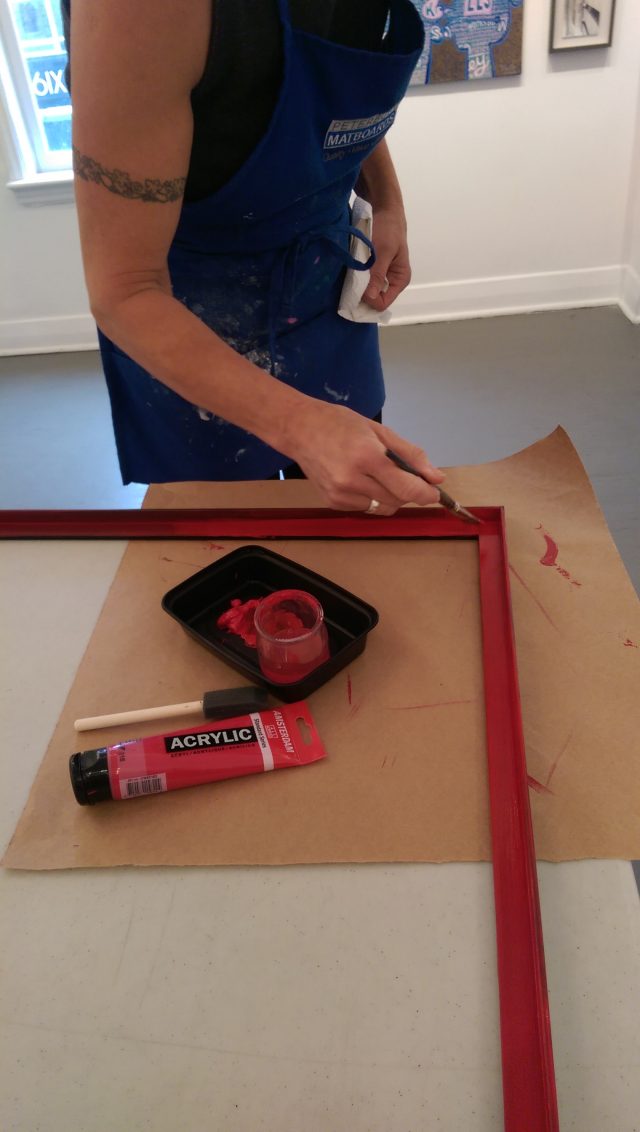 Co-owner Sonja Scharf took on the paint job using a combination of sponge and bristle brushes for a flawless finish.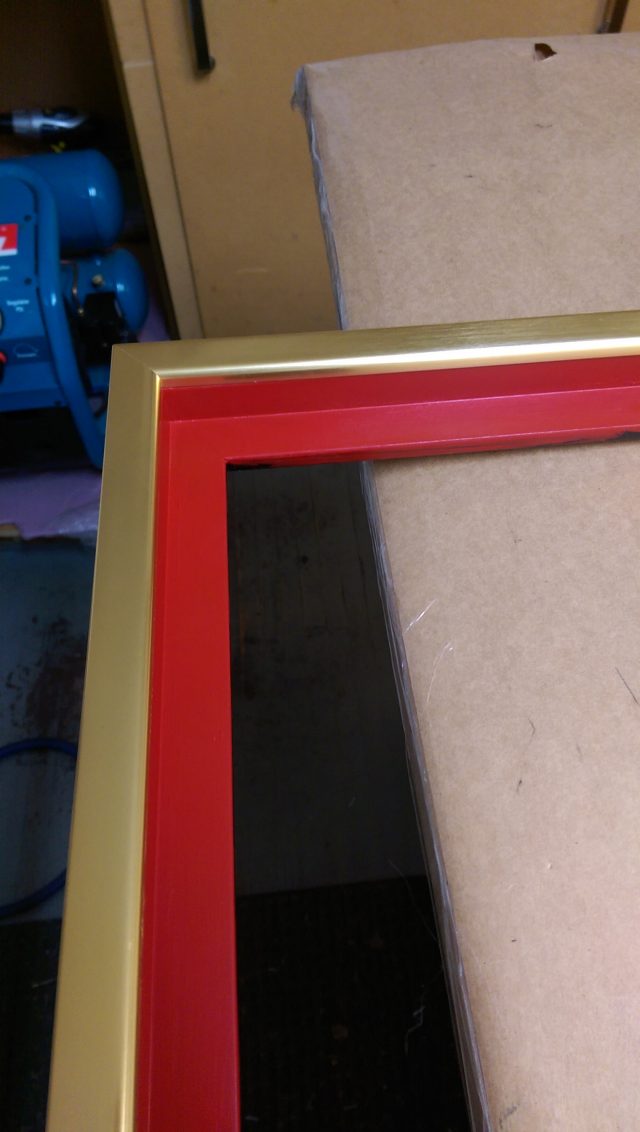 The red interior glows setting off the paintings red accents beautifully. The finished look is dramatic but not overwhelming with a tad of rich decadence.
We loved the custom red challenge and our clients loved the finished piece. Stay tuned for more custom framing case studies by akasha art projects.
---
case study written and photographed by Nancy Clemo.
akashaartprojects
,
art
,
case study
,
custom framing
Categorised in: Framing, News, Special Projects